Since inception in 1965, the Colorado Historical Foundation has been a trusted steward of funds supporting a variety of history and preservation programs.
The Foundation works with individuals, families, nonprofits, public, and commercial entities to establish and manage funds designated to advance the study and preservation of Colorado's history.
Our professional staff, Finance Committee and Board of Trustees work with an established investment firm to shepherd our funds.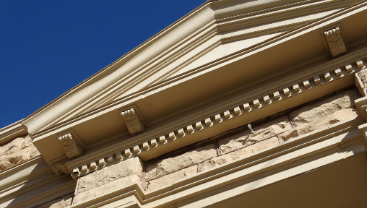 Endowments, Trusts
Endowments are for long-term or perpetual investment in a cause. In general, annual disbursements are made possible by investment earnings. The original donated amount establishes a baseline that must be maintained for disbursements to be made.
One-Time Projects or Campaigns
We hold donor and grant-restricted funds for short term projects, available to draw upon as needed to support a specified organization or cause. Unlike an endowment, the entire fund may be drawn and the account closed once the project is complete.
Custodial Funds
We can also assist you with more long-term support by managing the banking, receivables, disbursement requests, and related reporting so that you can focus on your project or program.

Charitable Gifts
As a 501(c) 3 charitable organization with professional oversight and investments, we can receive cash, stock, mutual funds, annuities, and sometimes real property to benefit a donor's designated benefactor or cause in line with our mission.
To learn more about our funds and policies, discuss planned giving, donate
to an existing restricted fund, or to establish a new fund, please contact Executive Director Catherine Stroh 303.894.2503 x2