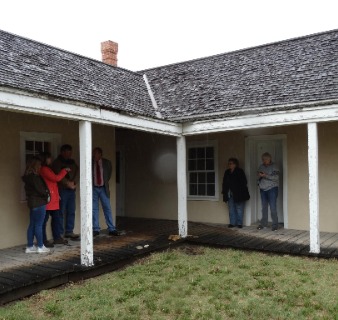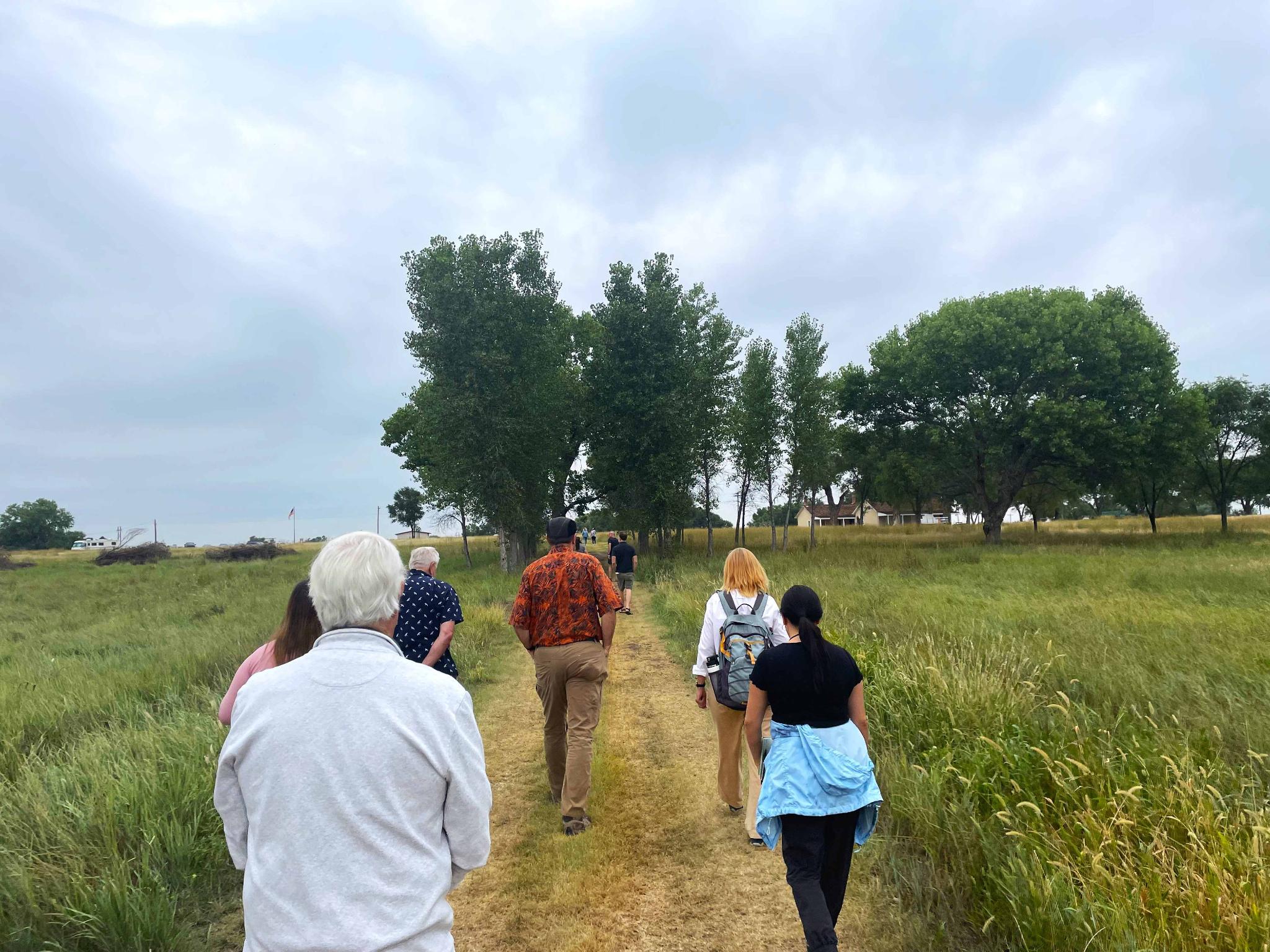 Boggsville Preservation
Adobe buildings at Boggville, a historic town near the Santa Fe Trail in southeastern Colorado, are being restored by the Bent County Historical Society with project administration, fundraising support, and conservation easement stewardship by the Colorado Historical Foundation.
Native American and Hispanic peoples occupied this region, located by the Purgatoire River, long before it became an Anglo-founded town. As a center of commerce and trade in the 1860s, the town grew to 200 people representing a significant intersection of cultures and ethnicities. The land upon which Boggville was founded was acquired through Rumalda Luna Boggs and her family's Spanish land grant connections. Rumalda was married to Thomas Boggs, and they lived in the Boggs House which still stands today. Amache Ochinee Prowers acquired adjacent land through reparations, as her father Cheyenne Chief Lone Bear was killed in the Sand Creek Massacre. Amache lived with her husband John Prowers in a home which is still partially standing and being restored at the Boggsville site.


Visitors to Boggsville can walk a visible spur of the Santa Fe Trail, tour the buildings, take in the scenic river valley, and learn about the diverse people who lived and worked there. Phased restoration of the adobe buildings' roofs, walls, foundations, and windows continues today with support from the History Colorado State Historical Fund, the National Trust for Historic Preservation, Daughters of the American Revolution, the Gates Family Foundation, plus corporate and individual giving. The Bent County Historical Society has also worked tirelessly to restore the native landscape.
Future plans may include welcoming campers to increase awareness of the area's history and to sustain the site's maintenance and care.
To find out how to help support current and future phases, please contact cindy@cohf.org